SAMUEL E. KELLY., LMHP
ELDER
Agape International Christian fellowship is a ministry of love, believing in the Great commission as given by our Lord Jesus Christ in St Mathew 28:19-20. Procuring sons for the Kingdom of God, preparing vessel to become sons by developing them in the heart, mind and purpose of the father, growing them up spiritual through the word of God. We are an Apostolic ministry believing in the 3 R's recognize, raise and release sons for the kingdom of God.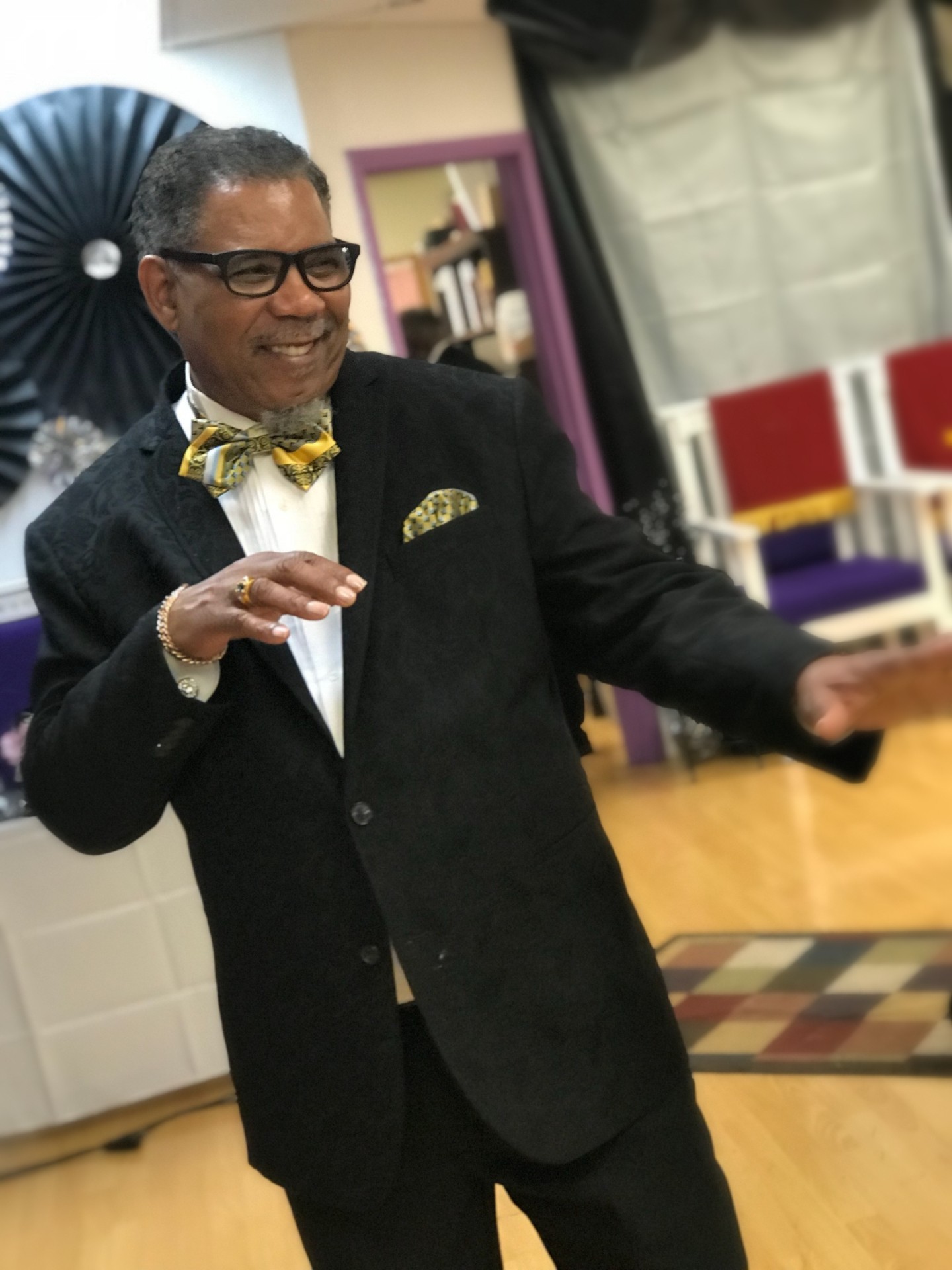 Bishop James E. Bias, was born on February 6, in Baltimore, Maryland. He moved to Fort Lauderdale, Florida where he attend Highway Holinesss Church of Christ, under the leadership of Bishop Ralph Grisset. On May 15, 1984 while attending this church he received the baptism of Holy Ghost. Trained in the ministry of deliverance by Holy Ghost filled tutors and guides. Bishop Bias moved to Palatka, Florida entering into as business venture in the Health Care field. Not knowing that the plan and purpose of the Lord would begin to manifest itself to him in the birth of the Agape Deliverance Church, Inc.
This ministry continued under the patriarchy of the Apostle David and Judy Braland of Lions Roar Vision Ministries International. Bishop Bias returned to Fort Lauderdale and became connected with Bible Teachers International Ministry under Apostle Mary Banks. He heard the voice of the Lord instructing him to begin what is now the Agape International Christian Fellowship, Inc.
Bishop Bias is the President of Agape International University. He earned his B.A. in Elementary Ed., Florida A&M University, Certificated in Early Childhood Education, Canstonsville Community College, M.S. in Human Services, Doctor of Christian Counseling, Jacksonville Theological Seminary, Doctor of Religious Studies and Christian Education and licensed Florida Certified Mental Health Professional by the State of Florida.
Bishop Bias is the head covering over several locations.